Breeder of French Bulldogs, blue, chocolate, lilac, blue and tan, Isabella and Fluffy and standard colors.
Welcome to Gator Head Frenchies, We are a family ran kennel that believe in providing each and every family with the highest quality French Bulldogs for sale Nationwide. If you are looking for a lifelong friend, you have found the right place. We breed and sell French Bulldogs, Fluffy and Isabella.
we pride ourselves on raising and nurturing these puppies with love and dedication. French Bulldogs are known for their charming appearance, gentle temperament, and friendly nature, making them wonderful companions for individuals and families alike.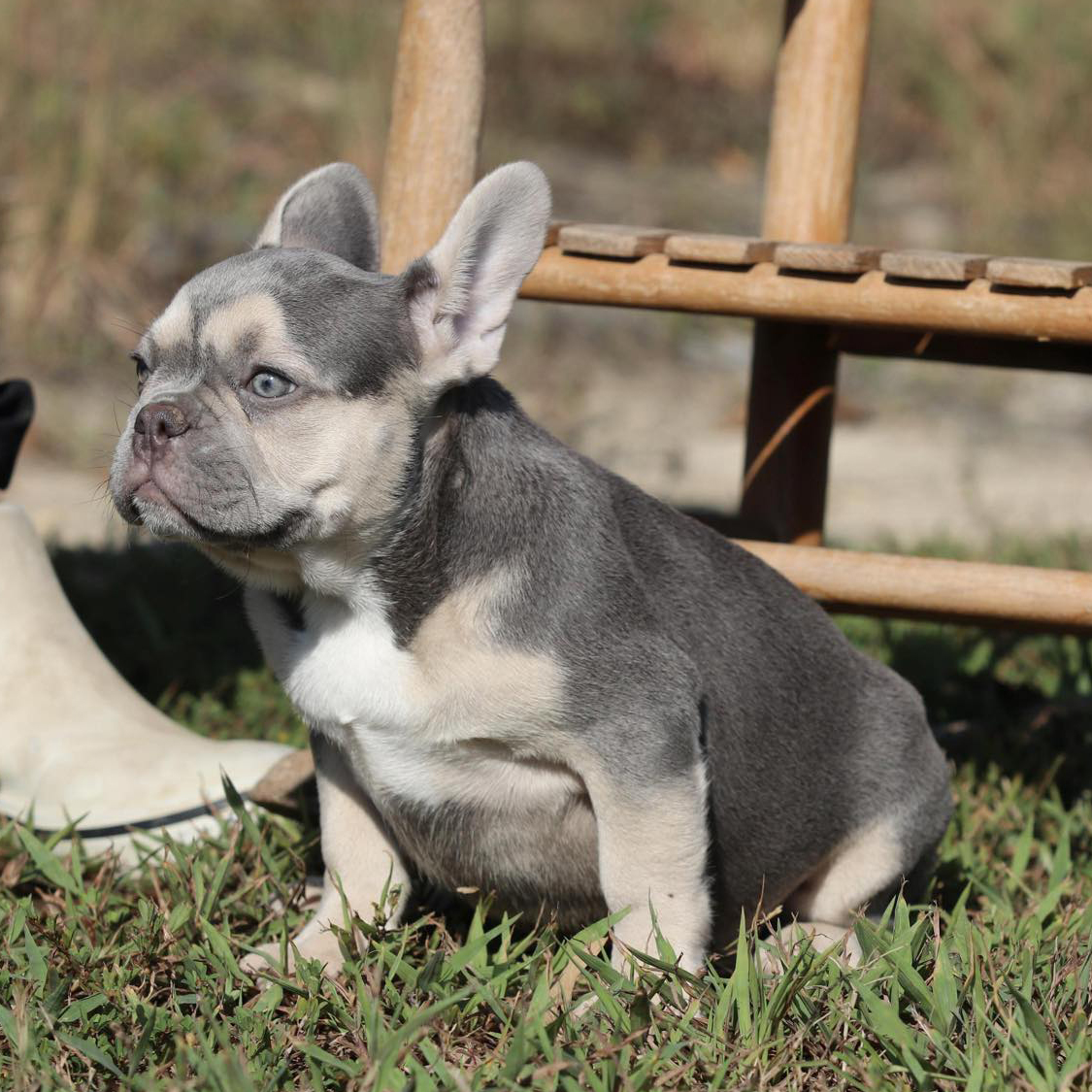 we take pride in having the highest standards for our French Bulldog puppies. We understand that when it comes to finding the perfect home for our puppies, we want to make sure the owners are just as devoted to our puppies as we are. That's why we like to think of our puppy owners as family.
When you purchase a puppy from Gator Head Frenchies, you're not just buying a pet, you're becoming part of an exclusive and extended family. We don't just want to provide you with a French Bulldog puppy, we want to ensure that our relationship doesn't end after the sale. We want to foster a long-lasting connection by providing you with the best customer service and support.
We value our puppies and their owners, and strive to better the breed. We hope you'll join us on this journey and become part of the Gator Head Frenchies family.